Revolutionizing Neurologic Management in Acute Care
Ceribell enables fast and easy setup and triage by any healthcare provider.
The Ceribell EEG System is designed to provide:
Both systems are FDA-cleared for all ages.

Allows any healthcare provider to set up in 5 minutes, accommodating various hair types and head sizes
Pocket size and battery operated EEG recorder with on-device real-time EEG display and streaming
ClarityTM AI helps individuals with no background in EEG detect and rule-out suspected seizures with remarkable accuracy
Ceribell with ClarityPro™ offers 24/7 EEG monitoring and alerts for electrographic status epilepticus, also known as non-convulsive status epilepticus (NCSE).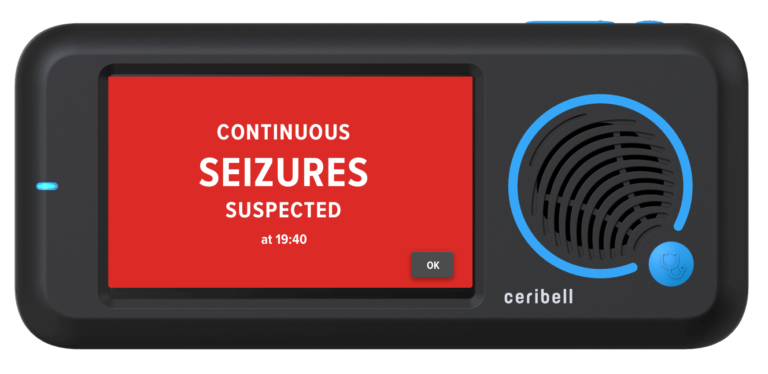 Clarity for continuous seizure monitoring
First FDA-cleared instantaneous bedside alert indicating suspected status epilepticus
Continuous EEG monitoring and seizure burden display
Real-time streaming of EEG data to a secure cloud portal enables physicians to review EEG data from anywhere
Ceribell EEG Portal (HIPAA compliant)
Signal quality equivalent to conventional EEG
Accurate EEG labeling throughout the recording to improve EEG reading efficiency
First FDA-cleared seizure burden trend for effective seizure management

The seizure burden trend assists with assessing the effectiveness of medications