From Suspicion to Decision in Minutes
Ceribell
Clarity

continuously monitors the EEG
The Ceribell EEG system is designed for rapid set-up and triage by any healthcare provider

Allows any healthcare provider to set up in 5 minutes, accommodating various hair types and head sizes
Pocket-sized, battery operated recorder that provides clinical quality EEG and on-device EEG display.
Individuals with no prior background in EEG can detect and rule-out seizures with remarkable accuracy
Ceribell with Clarity offers 24/7 bedside EEG monitoring and seizure alerts.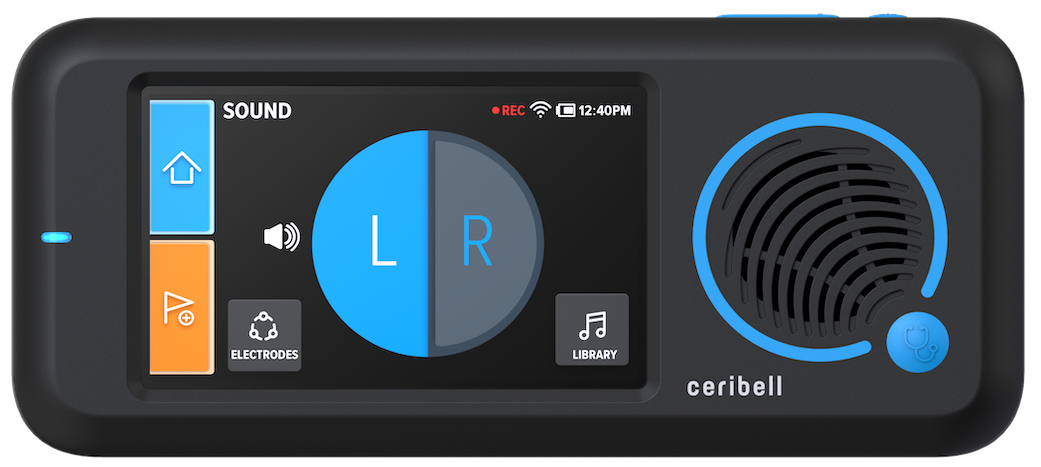 Spot-checks with Brain Stethoscope
Translates brain activity into sound so clinicians can triage immediately after set-up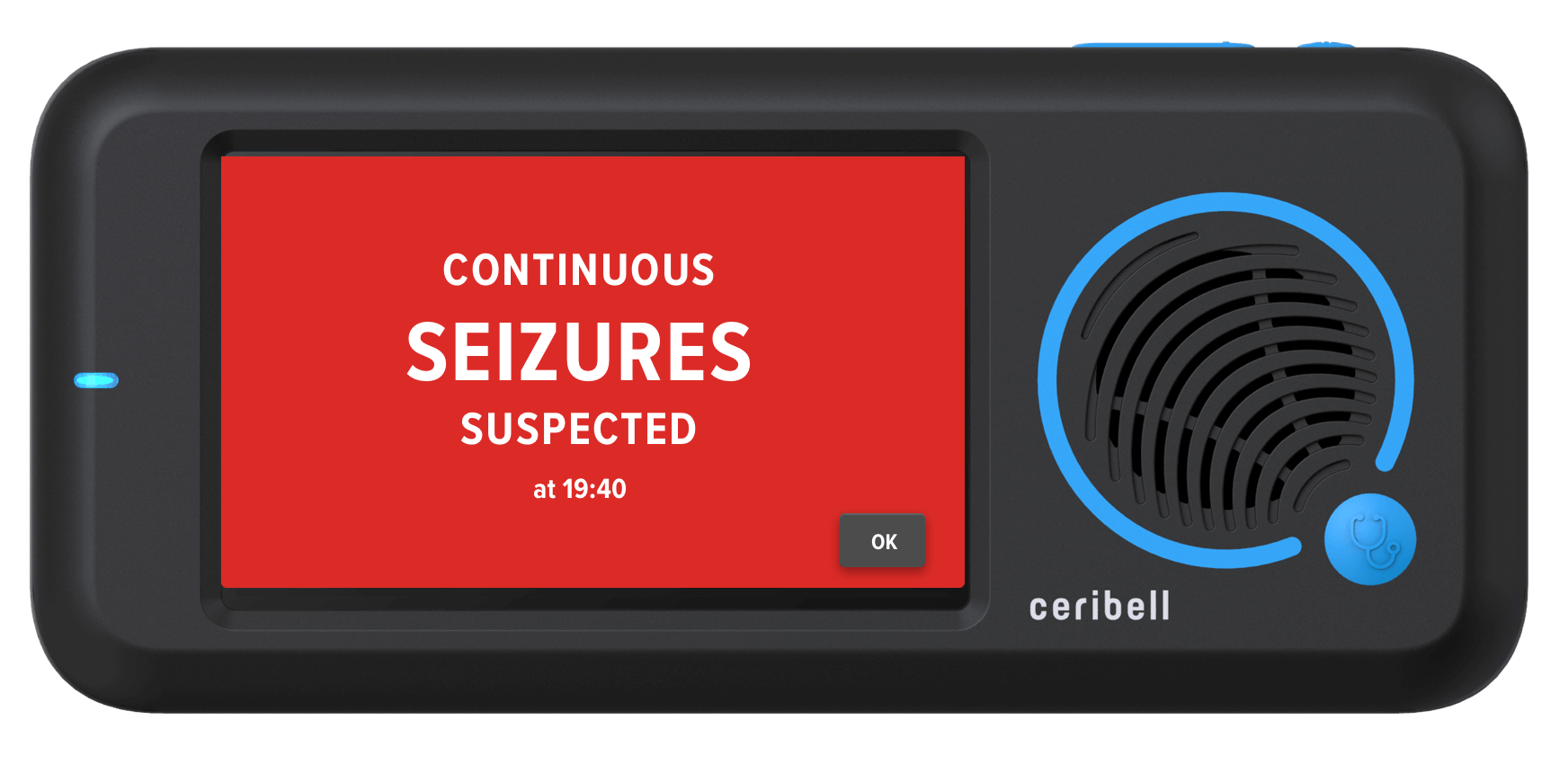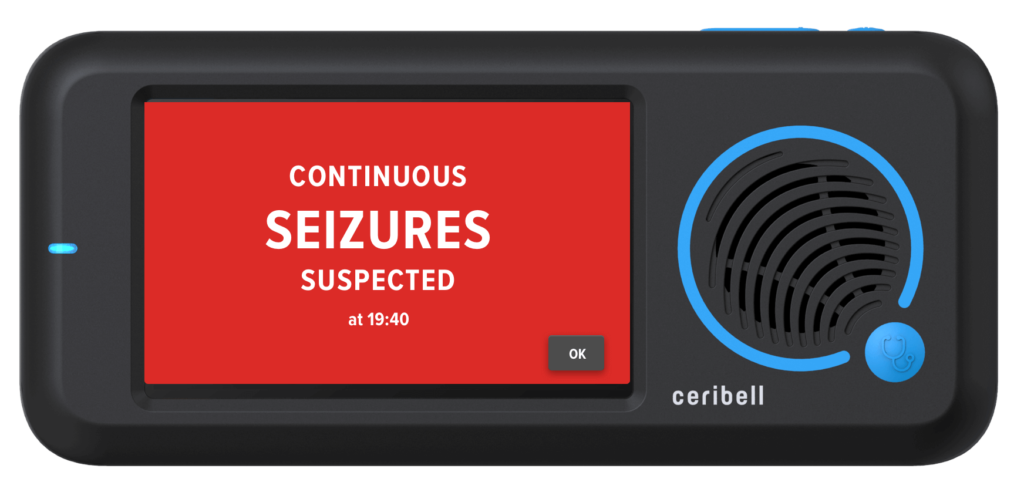 NEW! Clarity for continuous seizure monitoring
First FDA-cleared instantaneous bedside alert indicating suspected status epilepticus
Continuous EEG monitoring and seizure burden display*
Real time streaming of EEG data to a secure cloud portal enables physicians to review EEG data from anywhere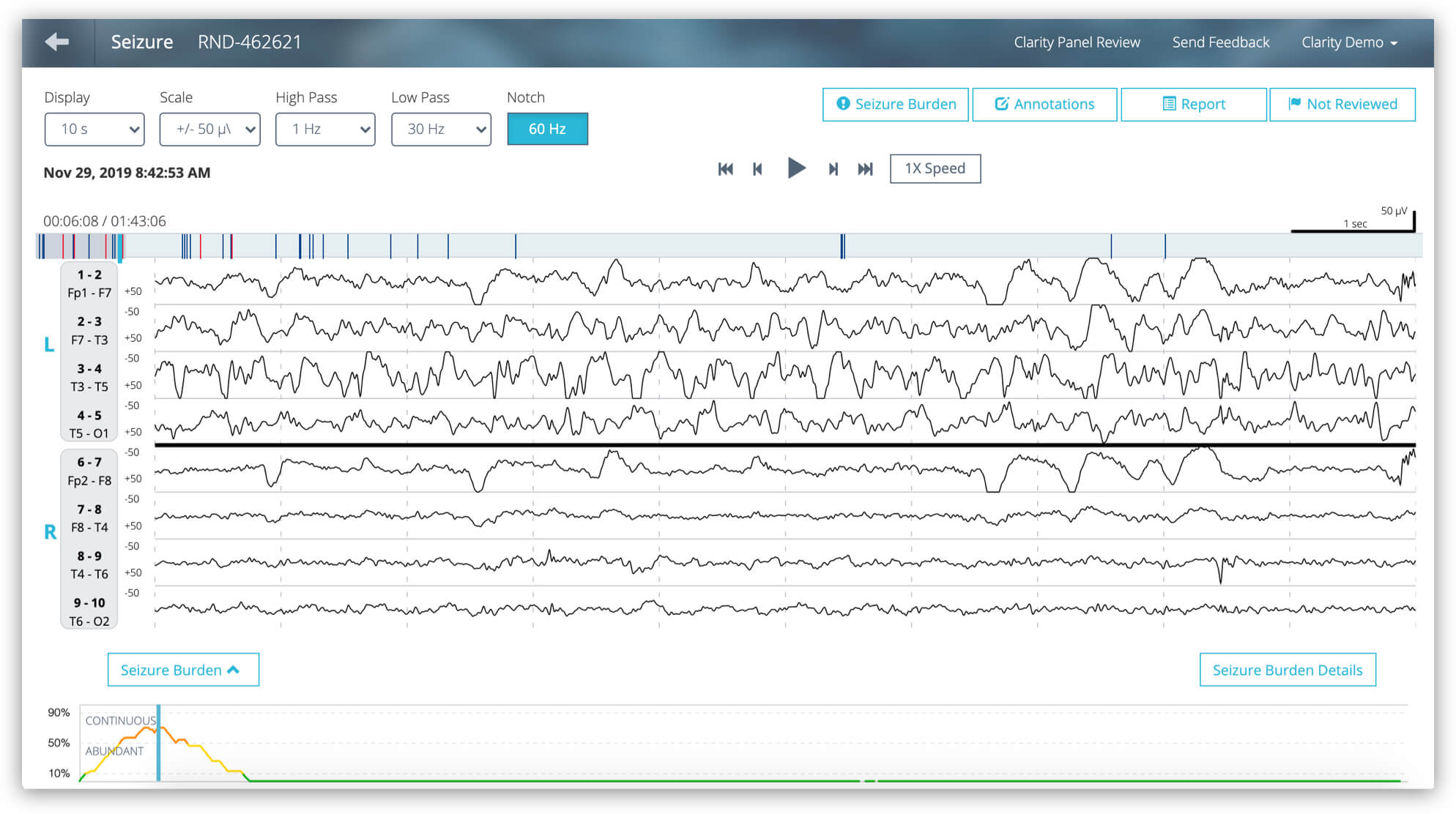 Ceribell EEG Portal (HIPAA compliant)
Signal quality equivalent to conventional EEG
First FDA-cleared seizure burden trend for effective patient management
The most accurate EEG seizure burden labeling
Ceribell EEG for Risk Stratification Interactive Video
Click on the video to use the trinary triage method on the following EEG studies.
*Seizure burden is the prevalence defined by the American Clinical Neurophysiology Society (ACNS) as the percentage of time that EEG shows seizure activity.
American Clinical Neurophysiology Society's Standardized Critical Care EEG Terminology: 2012 version. Journal of Clinical Neurophysiology, Volume 30, Number 1, February 2013